2020 tied 2016 as the hottest year in history
The National Aeronautics and Space Administration (NASA) announced that Earth's global average surface temperature in 2020 was the warmest year on record since the late 19th century.
According to the scientists at NASA's Goddard Institute for Space Studies (GISS) in NY, with the continuing long-term warming trend of the planet, last year's globally averaged temperature was 1.02 degrees Celsius (°C) warmer than the baseline 1951-1980 mean.
Last year, the average global temperature recorded was 14.9 degrees Celsius, which was 1.2 degrees Celsius above the pre-industrial level (1850-1900).
However, it was a particularly bad year climate-wise, too - it saw prolonged heat in the Arctic and the busiest Atlantic hurricane season ever - earning it a place among the three hottest years on record, according to data from the UN's World Meteorological Organization (WMO).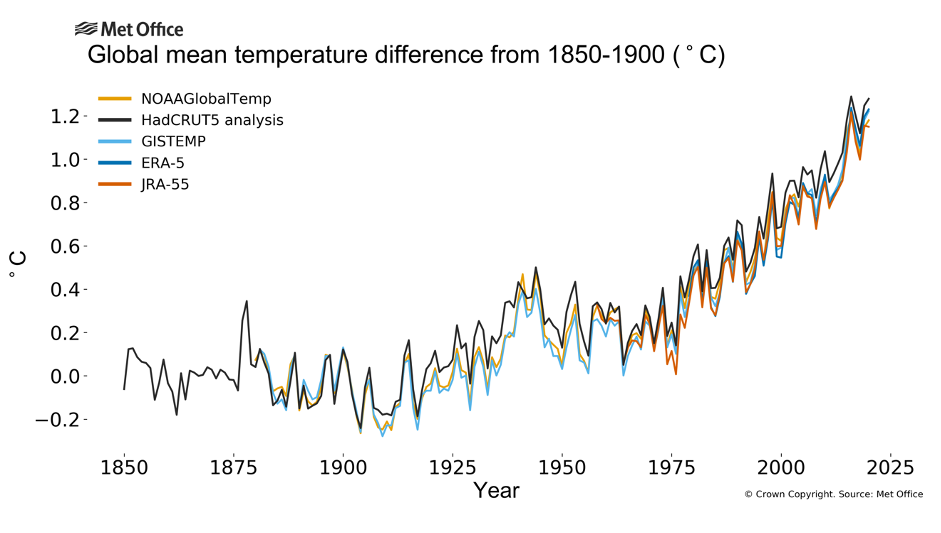 2020 Also Was Too Hot, Scientists Say
The year 2020 may be behind us but it didn't leave without signalling a few critical and hazardous trends; in this case when it comes to our climate.
The UN weather agency said that temperature is just one climate change indicator.
"North America had its 10th-warmest year on record". "And it's the strong ones that really matter."Wildfires, fueled by vegetation parched by prolonged heat, ravaged huge areas of California and Australia last year, while the Arctic experienced astonishing temperatures well above average."This year has been a very striking example of what it's like to live under some of the most severe effects of climate change that we've been predicting", said Lesley Ott, a research meteorologist at Nasa.The UK Met Office has already predicted that 2021 will also be among the hottest ever recorded, with the world now "one step closer to the limits stipulated by the Paris agreement", said Colin Morice, senior scientist at the Met Office".
In an image from last March, a new NASA graphic tool showing a three-dimensional view of global methane - the second-largest contributor to greenhouse warming, and how it moves through the atmosphere. NASA, whose data was also included, said 2020 tied with 2016 as the warmest year on record.
More news: German Chancellor Angela Merkel's party chooses new leader
Meanwhile, individual years can vary in temperature by more than 0.1 degrees Celsius (0.18 degrees Fahrenheit) because of natural factors that shape the climate, such as the El Niño and La Niña cycle in the Pacific.
"The exceptional heat of 2020 is despite a La Nina event, which has a temporary cooling effect", said WMO Secretary-General Petteri Taalas.
Towards the end of 2020, the Japan Meteorological Agency (JMA) forecasted that the annual global average surface temperature in 2020 will be +0.47 °C above the 1981-2010 average (+0.83°C above the 20th-century average), and was the warmest since 1891.
Vincent-Henri Peuch, Director of the Copernicus Atmosphere Monitoring Service (CAMS), said: "While carbon dioxide concentrations had risen slightly less in 2020 than in 2019, this is no cause for complacency".
More news: Samsung To Ship Its Upcoming S21 Series Without Charger And Earphones
The impacts of climate change - ecological, economic, physical, and health - are felt across the globe in different magnitude and proportions. And it signals the need to take effective actions to combat the rising temperature of Earth.
"Whilst COVID-19 has caused a severe worldwide health and economic crisis, failure to tackle climate change may threaten human well-being, ecosystems and economies for centuries", he said.
More news: United Nations watchdog confirms another Iranian breach of nuclear deal