UK's Johnson stands by minister found to have bullied staff
It was revealed the Prime Minister had asked the Cabinet Office to "establish the facts" following allegations that Ms Patel has breached the ministerial code.
Patel has been under investigation since March after several civil servants accused her of bullying.
In her statement, Ms Patel said: "I am sorry that my behaviour in the past has upset people".
The Prime Minister notes Sir Alex's advice that numerous concerns now raised were not raised at the time and that the Home Secretary was unaware of the impact that she had.
The newspaper said Sir Alex was also critical of some civil servants in the Home Office, saying they had not always been as "flexible" as they could have been in "responding to the Home Secretary's requests and directions".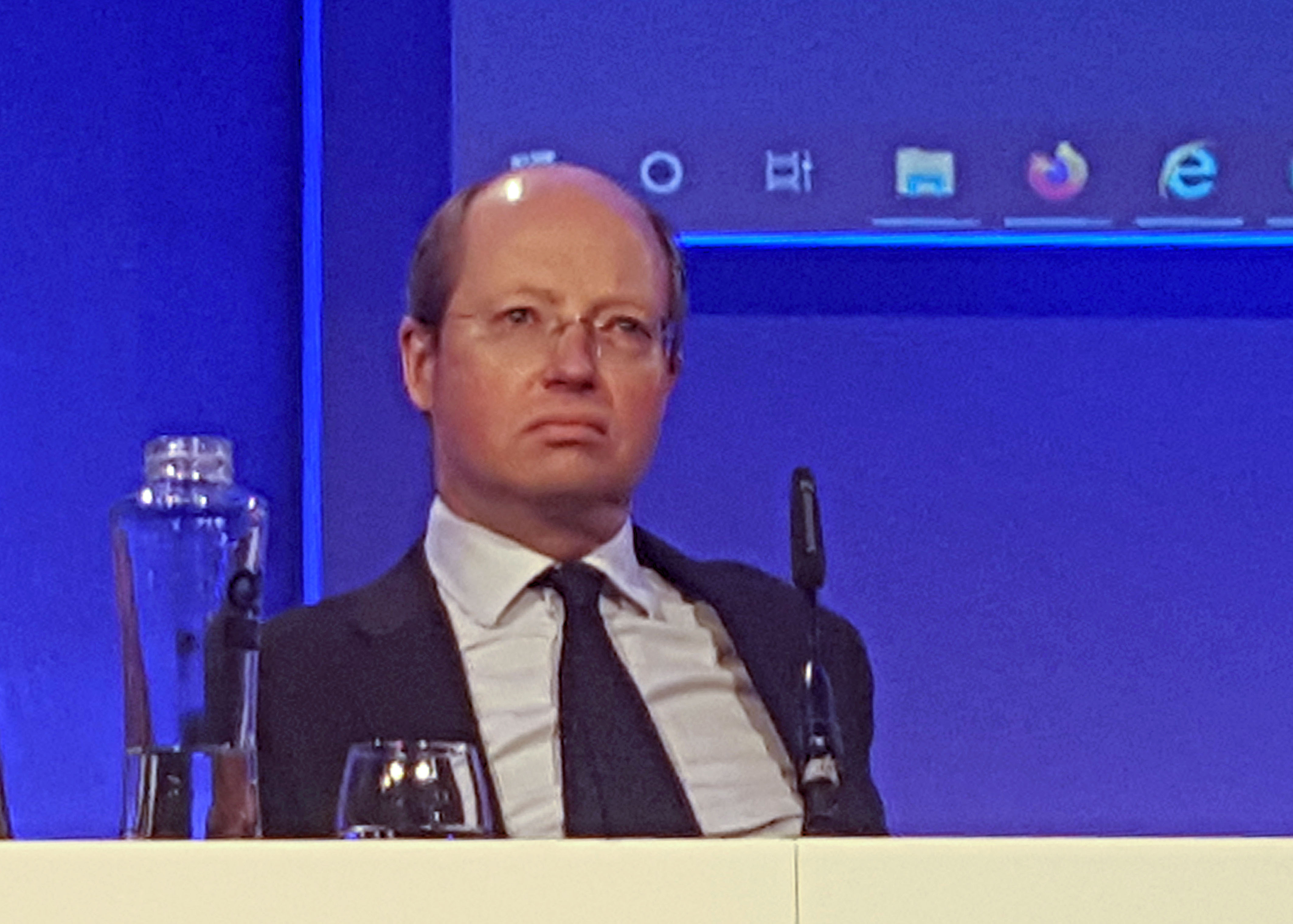 Sir Philip Rutnam launched a blistering attack on Ms Patel when he quit his role at the end of February
A Government statement said Mr Johnson has "full confidence" in Ms Patel and "considers this matter now closed".
My advice is that the home secretary has not consistently met the high standards required by the Ministerial Code of treating her civil servants with consideration and respect.
The Prime Minister's independent adviser Sir Alex Allan said Home Secretary Priti Patel's frustrations had seen her shout and swear in some instances.
He was said to have found she "legitimately" felt that she had not always been supported by her department and that she received no feedback about the impact of her behaviour.
He added: "The high pressure and demands of the role, in the Home Office, coupled with the need for more supportive leadership from top of the department has clearly been a contributory factor".
More news: Donald Trump Fires Cybersecurity Director Who Declared 2020 US Election Was Secure
The Ministerial Code says that "harassing, bullying or other inappropriate or discriminating behaviour wherever it takes place is not consistent with the Ministerial Code".
"It is hard to imagine another workplace in the United Kingdom where this behaviour would be condoned by those at the top".
Cabinet Secretary Simon Case declined to state whether the report would ever be published, saying it was up to the Prime Minister to draw conclusions from the probe and decide whether to make it public.
Then there's the question of what example this sets.
According to Sun journalist Harry Cole, the Prime Minister has sent out a Whatsapp order to Tory MPs to rally the troops. Yet again, it seems to be one rule for them and another for everyone else.
More news: Early Trials Of Chinese Company's Vaccine Show It Triggers An Immune Response
"I am very grateful for the hard work of thousands of civil servants who help to deliver the government's agenda", she added.
Members of Britain's Conservative government defended the country's interior minister on Friday after an investigation reportedly found she broke ministerial rules by bullying staff.
Independent standard's adviser Sir Alex Allan has quit his post after Boris Johnson stood by his Home Secretary, despite being found to have broken the standards code that all Ministers are meant to abide by.
The inquiry was launched after Home Office chief Philip Rutnam, who is suing for constructive dismissal, resigned in February.
More news: See why fans aren't too happy about the 'Sharkboy and Lavagirl' sequel